---
Learn about the different types of Uberflip Streams, what they do, and how to use them in your Hub.
---
What are the different types of Streams in Uberflip?
To organize the content you create or import into Uberflip, you use Streams, which are effectively groupings or collections of content. Because there are various different types of content you can use, and different ways in which you can use it, Uberflip has a variety of Stream types for different purposes.
There are six Stream types overall, and they can be broadly divided into two categories:
Source Streams, which are used to bring content into your Hub. The Document, Social, Video, and Blog Stream types belong to this category, and some of these types also have subtypes for particular content sources. Every type of Source Stream can only contain a single type of content.
Content Experience Streams, which are used to create targeted/personalized content experiences using different types of content. The Marketing and Sales Stream types belong to this category. Content Experience Streams can contain a mixture of different types of content.
Source Stream types
These Stream types are used to import content into your Hub from external sources (and, in some cases, to create new content directly within your Hub). All Streams of this type are therefore content-specific, which means that they contain only a single type of content. Within this category, some of the Stream types also have subtypes, which are generally specific to particular sources of content (e.g. different video hosting services).
Document
Subtypes: Flipbooks/PDFs, SlideShare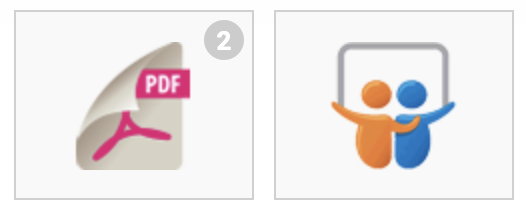 Document Streams are used to import PDF content such as ebooks, white papers, brochures, infographics, etc., as well as presentation slides into Uberflip. You can choose to display PDF content in its original format, or convert it into Uberflip's Flipbooks format for more granular analytics data. In addition, you can also use this type of Stream to import presentation slides from SlideShare.
Social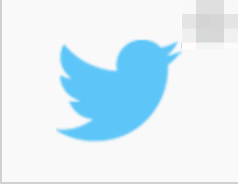 Subtypes: Twitter
Using a Social Stream, you can automatically import posts from your social media accounts into your Hub. This Stream type will create individual content Items At this time, only Twitter is supported as a source for social content.
Note
Because the way marketers use social media has evolved significantly since we first introduced the Social Stream type, we no longer recommend using this Stream type in most cases, and have also retired some subtypes (Facebook, Instagram) as a result.
Instead, we now recommend embedding your social media content into blog posts as a best practice, as it allows you to present this content with the context needed to create a highly personalized and relevant content experience.
Video
Subtypes: YouTube, Vimeo, Wistia, Vidyard, Brightcove

With Video Streams, you can import your video content from a variety of video hosting services. You can integrate your YouTube, Vimeo, Wistia, Vidyard and Brightcove accounts, and pull in videos from that account (typically either all videos, or selected collections/playlists) to create individual video Items in Uberflip.
Blog
Subtypes: None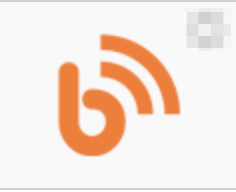 Blog Streams are used to aggregate blog content in your Hub. You can either continuously import content from an externally hosted blog (e.g. WordPress) via its RSS feed, or create a brand new blog from scratch within your Uberflip Hub. Both options will create individual blog post Items in your Hub, which typically form the backbone of your top-of-funnel content.
When you import an external blog into Uberflip, this can either be a blog you own, or a third-party blog. The second option is useful if you want to pull in feeds from influencers or popular industry blogs to round out your Hub's content.
If you instead choose to create a new blog from scratch with Uberflip's integrated blogging functionality, you'll need to manually add content to it by using the built-in blog post editor. You can also use this same built-in blogging functionality on Blog Streams that import content from an external blog, either to manually add new posts from within Uberflip or to modify imported posts.
To learn more, see Create a Blog Stream.
Content Experience Streams
These Stream types are used to organize and present the content you have brought into your Hub (through Source Streams). Unlike Source Streams, they can contain a variety of different content types, but can't be used to create or import new content.
Marketing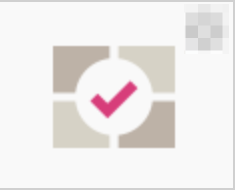 Marketing Streams allow you to gather content from across your Hub into a single Stream, which allows you to tailor them to strategically serve your content to your target market or buyer personas. Marketing Streams also have additional appearance options that aren't available on Source Streams, such as customizable banner, logo, and text elements. By combining specifically chosen content and visual elements, you can use Marketing Streams to create highly engaging content experiences that are personalized for specific audiences.
For pointers on how to organize your content using Marketing Streams, see Organizing Content for Discoverability in the Uberflip Academy, and check out the Uberflip Resource Hub for lots of other ideas about how to create great content experiences.
Sales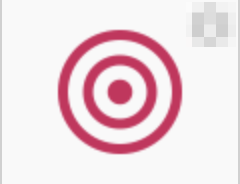 Sales Streams are very similar to Marketing Streams in overall function: like Marketing Streams, Sales Streams can contain a variety of content. But as the name suggests, Sales Streams are optimized for use by your Sales team, so they are designed to be created very quickly and can be customized with additional appearance options to hyper-personalize them for particular recipients (organizations, or even individuals).
In conjunction with the Uberflip Sales Assist and Sales Extension tools, Sales Streams give your Sales team access to your content library and a fast and convenient way to share that content with their leads and prospects.
To learn more about Sales Streams, see Get started with Sales Streams.