Question
When I create a new user in our Uberflip account, how long do they have to accept the invitation and set up their account?
Answer
When an Account Administrator adds a new user to an Uberflip account, that user is automatically sent an email invitation with a link to join the account. It looks like this: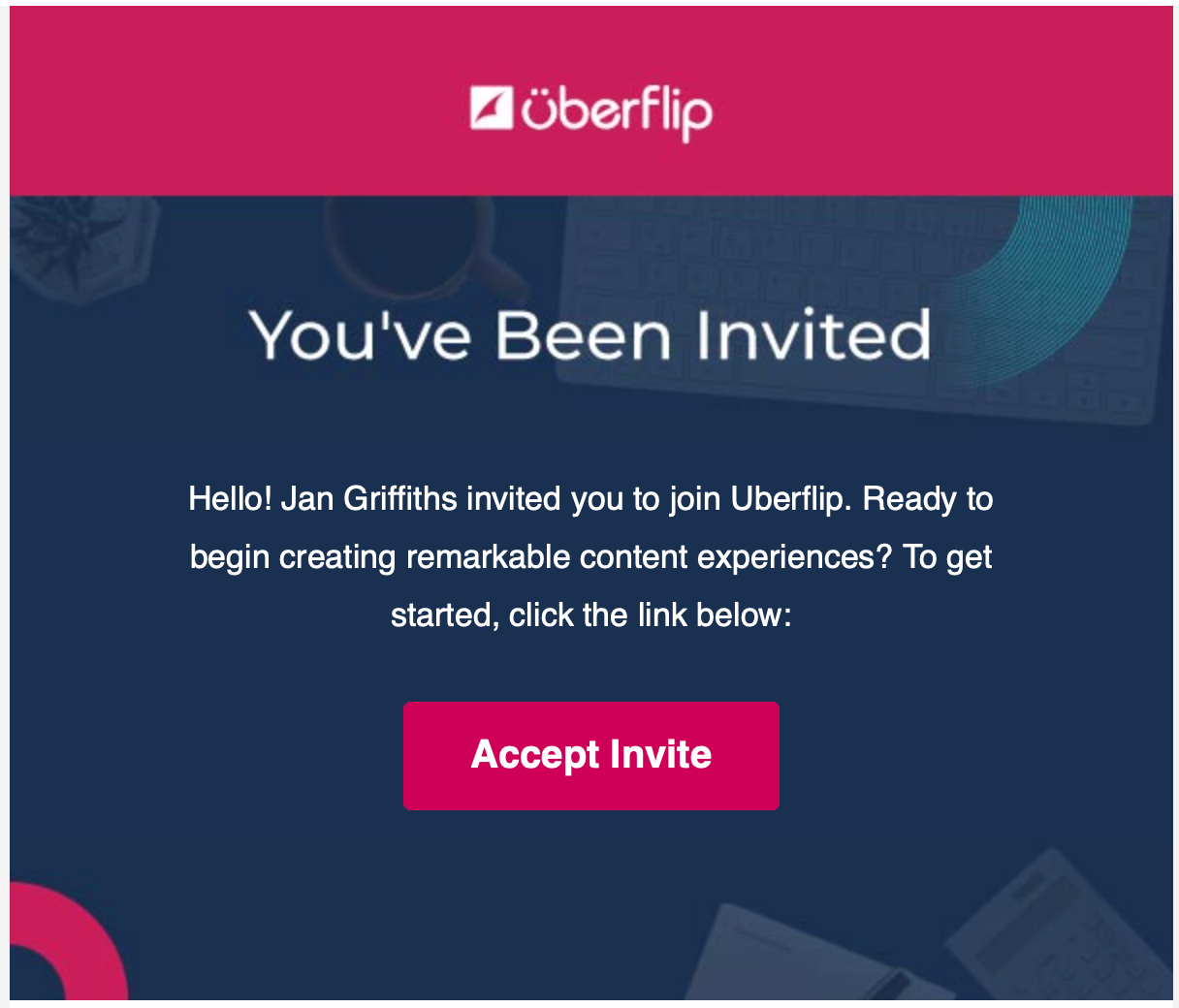 The invited user has 24 hours to click the Accept Invite button and choose a password to complete their account setup. If they haven't accepted the invite within 24 hours, the invitation will expire and will no longer work. In this case, an Account Administrator will need to resend the invitation — see this article for instructions.