---
On your Uberflip user profile, you can set and update your personal details and contact information, as well as the author bio that appears with Hub content you create.
---
Before you begin
There are no restrictions on this feature — all users can do this.
Navigate to the My Profile page
To get started, you'll need to visit the My Profile page in your Uberflip account.
Log in to Uberflip at app.uberflip.com.
In the top right corner, hover the mouse over your name to expand the menu, then click on Account Settings to go to your My Profile page.


In the sidebar menu on the left, the Account section should already be expanded, and you should see the My Profile page in the main part of the window on the right.


Set or update your personal and contact information
Whenever you visit the My Profile page, you'll be on the User Information tab by default. From here, you can update the following details: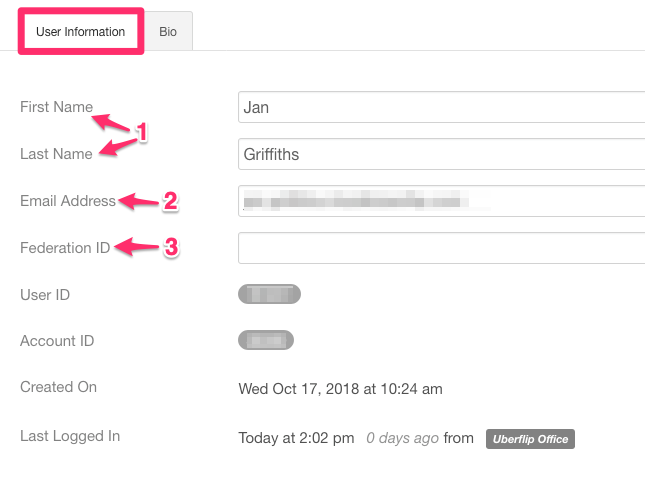 First and Last Name: Your first and last name, as you want them to appear in Uberflip (such as on any content you author)
Email Address: The contact email address that you want to use with your account. Note that if you are responsible for billing in your organization, this is not where you set or change your billing email address! To do that, see this article.
Federation ID: Used for your Federation ID if you use Single-Sign On (SSO). If you're not sure what this is, you don't need it — so just leave it blank.
Any changes you make are saved automatically.
You can also see your Uberflip User ID and Account ID, as well as your account creation date and the date/time and location when you last logged in.
Set your Author Bio and other contact details
Switch over to the Bio tab by clicking on it, and you can add all kinds of optional details.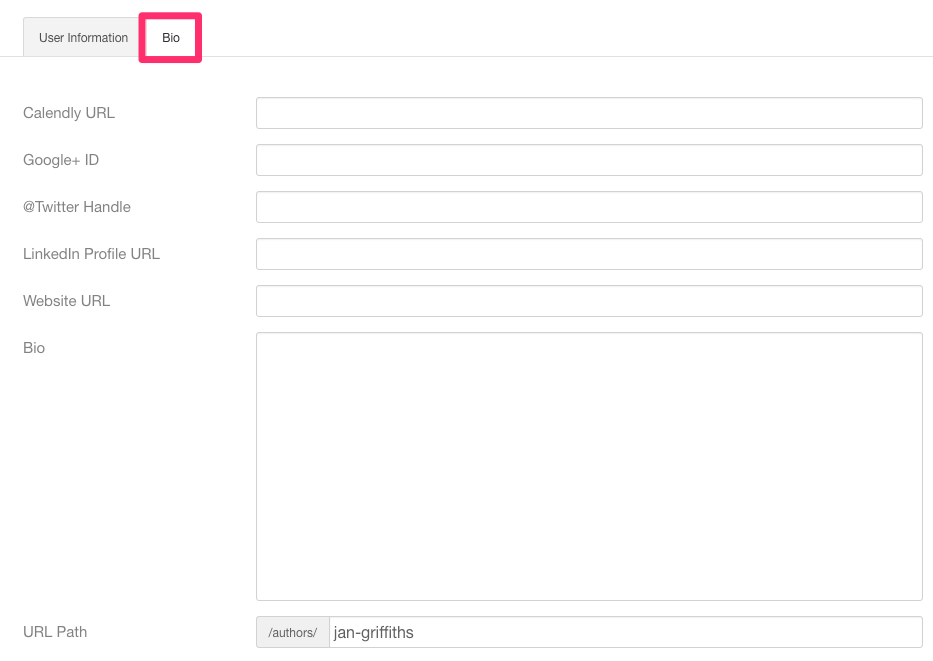 Fill any of these in, and they will appear in your About the Author box below any content you author in your Hubs. The text you type into the Bio field will appear there, as well:

Any changes you make here are also saved automatically.
By the way: you can change the URL Path field to give your author profile page a custom URL, if you like.