What is happening?
As of July 12th, 2023, "Sales Streams" in Uberflip are now known as "Digital Sales Rooms" (or DSRs for short).
This will change first in the Content page UI. Further mentions of Sales Stream in other areas will be updated to "Digital Sales Rooms" in the coming months.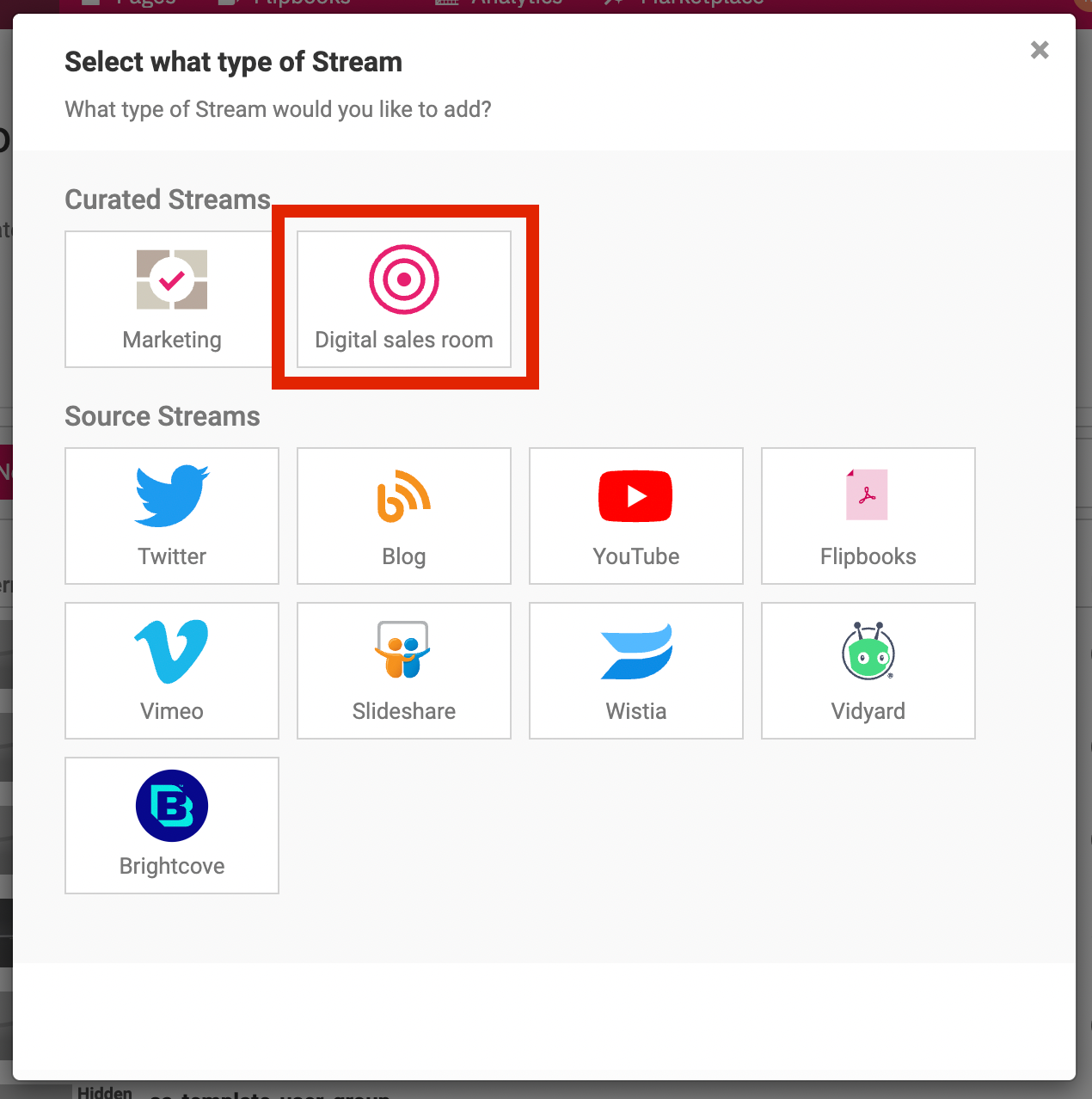 Why is this happening?
While Sales Streams have existed for a few years, the concept has taken off more recently in the broader mar-tech space. Outside of Uberflip, personalized web destinations used to facilitate sales became known as DSRs (Digital Sales Rooms).
To align with this terminology, we added the "DSRs" terminology to Sales Assist in early 2023. But this meant that Sales Assist and Uberflip were using two terms for the same thing.
This change on the Uberflip side brings Uberflip, Sales Assist, and the marketing industry into alignment with one term to describe this personalized digital space: Digital Sales Room (DSR).
You can learn more about DSRs in Sales Assist here.
Are "Digital Sales Rooms (DSRs)" different than Sales Streams?
No! And no changes to the functionality of a Sales Stream will happen at this time.
"Sales Stream" was just Uberflip's unique term for this type of content collection/webpage. But as part of an initiative to make Uberflip easier to navigate and understand, we've chosen to align our feature name to the industry product to reduce confusion.